Stream the next Mighty Girl Art Camp June 17-18!
Our privacy policy and promise.
WHO WE ARE:
Our website address is: mightygirlmightylife.com.
WHAT PERSONAL DATA WE COLLECT AND WHY WE COLLECT IT:
When visitors leave comments on the site we collect the data shown in the comments form, and also the visitor's IP address and browser user agent string to help spam detection.
An anonymized string created from your email address (also called a hash) may be provided to the Gravatar service to see if you are using it. The Gravatar service privacy policy is available here: https://automattic.com/privacy/. After approval of your comment, your profile picture is visible to the public in the context of your comment.
MEDIA:
If you upload images to the website, you should avoid uploading images with embedded location data (EXIF GPS) included. Visitors to the website can download and extract any location data from images on the website.
SHARING & USAGE:
MIGHTY GIRL MIGHTY LIFE  will never, in a million years share, sell, or even reveal your email address or other information from your profile! Information submitted to us is strictly for sending out our Mighty Girl Mighty Life emails and occasional e-mails about our virtual art camps, art club membership, and special offers. All the information collected on this site will be kept strictly confidential and will NEVER be sold, reused, rented, or disclosed.  Your information is guarded with the most loving care because you are important to us and we want to keep you with us. If you have any questions, please feel free to e-mail us at hello@mightygirlmightylife.com.
CREDIT CARD SECURITY:
Credit Card info is not stored on www.mightygirlmightylife.com servers. All credit card orders are processed via our transaction gateways, Paypal and www.paykickstart.com. All recurring billing is handled via their gateway services.
All direct payment gateways used by our company adhere to the standards set by PCI-DSS as managed by the PCI Security Standards Council, which is a joint effort of brands like Visa, MasterCard, American Express and Discover. PCI-DSS requirements help ensure the secure handling of credit card information by our store and its service providers.
WE USE COOKIES (NOT THE CHOCOLATE CHIP KIND!):
Cookies are small text files that are stored by the browser (for example, Internet Explorer or Safari) on your computer or mobile phone. They allow websites to store things like user preferences. You can think of cookies as providing a 'memory' for the website so that it can recognize you when you come back and respond appropriately.
REFUNDS & CANCELLATION POLICY
There are no refunds for the Mighty Girl Art Camps & membership fees already paid in the Mighty Girl Art Club.
You may cancel your Mighty Girl Art Club membership at any time. 
After cancellation, you will not receive any further Mighty Girl Art Kits after your last pre-paid membership period expires. Cancellations can be entered in the Customer Billing Portal page. You should see the 'Cancel Subscription' button on that page. Reach out to us if you need any assistance at support@mightygirlmightylife.com
CHOICE/OPT-OUT:
You will always have the choice and option of removing your information from our database and to unsubscribe from receiving all future communications. Although I will be sad to see you go, I will respect your wishes, no questions asked! Email us at hello@mightygirlmightylife.com if you need assistance or if there is some way we can help you.
THIRD-PARTY WEBSITES:
This site contains links to other sites. mightygirlmightylife.com is not responsible for the privacy practices or the content of such other sites. When in doubt, always read their privacy policies.
CORRECT/UPDATE:
Members may update their database record and make necessary changes, deletions or adjustments, at any time.
HOW WE COMMUNICATE WITH BEAUTIFUL YOU:
We may contact you to notify you regarding your account, to troubleshoot problems with your account, to resolve a dispute, to collect fees or monies owed, to poll your opinions through surveys or questionnaires, to send updates about our company, or as otherwise necessary to contact you to enforce our User Agreement, applicable national laws, and any agreement we may have with you. For these purposes, we may contact you via email, telephone, text messages, and postal mail.
CONTACTING THE WEBSITE:
If you have any questions about this privacy promise, the practices of this site, or your dealings with mightygirlmightylife.com, you can contact us by email at hello@mightygirlmightylife.com.
PRIVACY POLICY CHANGES:
We reserve the right to modify this privacy policy at any time, so please review it frequently. Changes and clarifications will take effect immediately upon their posting on the website. If we make material changes to this policy, we will notify you here that it has been updated, so that you are aware of what information we collect, how we use it, and under what circumstances, if any, we use and/or disclose it.
This policy was created on September 30, 2017, and last updated on June 16, 2020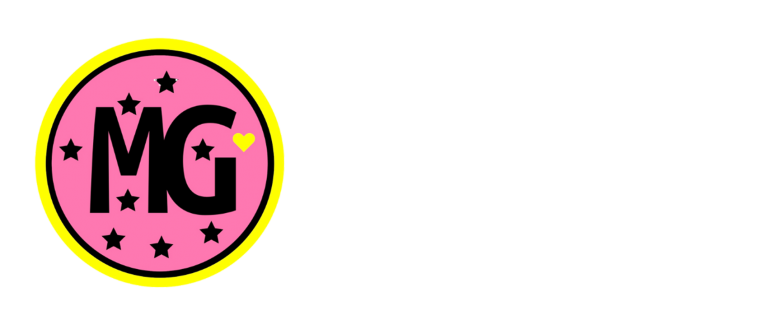 Mighty Girl Art Camp is a 2 day virtual art camp designed to empower creative girls aged 7-12 to believe in themselves.